#Fashion
Recently I saw my elder brother looking like a King in Isi Agu attire, I was busy still trying to get used to the beautiful attire he wore for an occasion only for my husband and brothers in law to also wear this beautiful fabric. They were all looking like royalty. *Smiles*
I had to ask hubby that is this what is trending now? He said pretty much. I can even google it. That was how I helped myself with the internet only to be more pleased with what I saw. Young men and women are really keeping up their fashion game and dressing like the Kings and Queens that they are.
Now many may not know what an isi agu fabric is. It is
an Igbo traditional material commonly worn by Igbo male elders. However, the young men and women of our generation have decided to take matters into their own hands by revamping the fabric to suit their own taste and style.
The beautiful thing about this fabric is that for fashion and style sake, people from different tribes can wear it and still look the Kings that they are.
Rather than go on, why don't we see men dressing and looking like Kings in Isi Agu. ENJOY!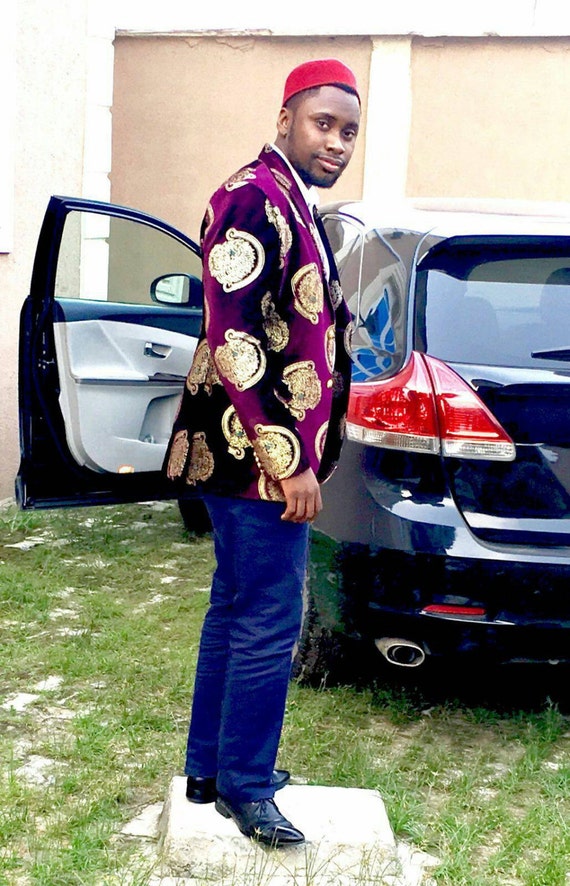 Be Inspired To Dress, Look And Feel Like A Queen
Be Inspired To Dress, Look And Feel Like A King
I hope you loved what you saw and you were inspired by them? Please share with others to inspire them too.
Do you want to get inspired by more posts on fashion? Please do search this blog on this blog's search engine with the hashtag fashion e.g
#Fashion
I hope you love and get inspired by what you find.
primetweets.com.ng
etsystatic.com
instagram.com