#Discoveries
The creatures of God are unique, beautiful and priceless, no wonder God is the greatest architect. The way He constructs and designs things are beyond amazing.
These two precious little girls are twins by the name Megan and Morgan Boyd. The one by the left is Megan, while the one on the right is Morgan. Morgan has a rare condition where her eyes are not the same colour. One eye is blue while the other is black. However, her sisters eyes are solely blue.
Based on what I have noticed, their mum's eyes are blue while their dad's eyes are black. So it is safe to say that Megan took solely her mother's eyes while Morgan's right eye took after her mum and the left her dad's.
Honestly this is super amazing! God is indeed unbelievable and indescribable when it comes to His creations.
I hope you get inspired to love and appreciate the beauty in God's creations as you see more beautiful pictures of the twins and their parents. ENJOY!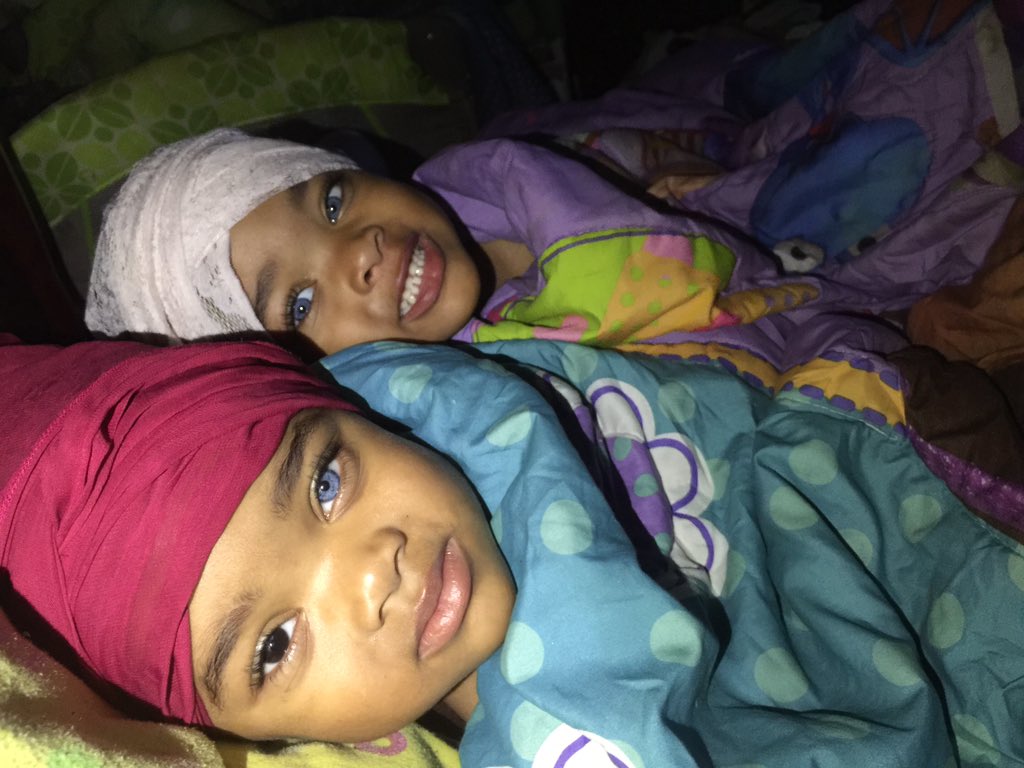 Be Inspired To Love And Appreciate The Beauty In God's Creations
I hope you were inspired by this post? Please do share with others to inspire them too.
To get inspired by more posts on discoveries, please do search this blog on this blog's search engine with the hashtag discoveries e.g
#Discoveries
I hope you love and get inspired by what you find.
Chidinma
Photo Credit-