#Life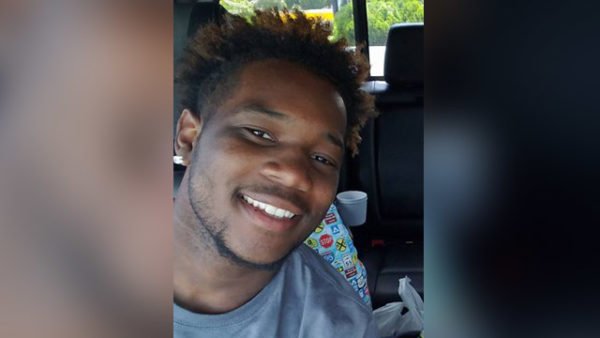 Sometimes just one singular act of determination and striving to make it against all odds can open doors you never ever thought will be opened for you. Please read this inspiring story to the end. I hope it inspires someone out there. ENJOY!
19-year-old

Fred Barley

has once again proven that with determination, you can get what you want out of life.
Barley was found by police officers last Saturday sleeping in a tent outside of
Gordon State College
in Barrysville, GA.
The officers, instead of giving him a ticket for trespassing, decided to listen to his story.
He told the officers how he had ridden his younger brother's bike 6 hours from Conyers to Barnesville (about 80km) to register for classes for his second semester of college. He stuffed all he owned in two duffel bags and carried 2 gallons of water as he
rode through the heat of summer.
Barley pitched his tent at a nearby bush near the campus, determined to live there till August when the college dorm rooms will open.
He had nothing more than a box of cereal to eat.
Homeless and jobless, Barley spent the day searching for a job. It was after he returned to his tent that the police, responding to a report that someone was living in the bush told him to come out with his hands up.
The officers listened as he shared his story.
He told the officers that the bushes on campus are safer than his tent in the Conyers. He told them that he's a biology major and will like to go to medical school one day.
The officers took him to a motel and paid for his next two nights.
"He was so understanding and he said, 'I definitely applaud you for doing this. We can't allow you to stay here, but I have somewhere you can stay.
The stuff that's happening with police officers, I am black and he didn't care what color I was. He just helped me, and that meant a lot,"
Barley told Channel 2 Action News.
One of the officers' wife posted the story on a Barnesville community Facebook page and hundreds of people stepped up to help.
Casey Blaney
and the motel owner paid for him to stay in the hotel till the dorm rooms are open. A local pizzeria,

DB's Pizzeria

, hired him on as a dishwasher. The University offered to get him in the dorm early – on Monday.
"I created a position for him before he walked in my door. I didn't know his name. I didn't know the color of his skin. I didn't care. I've been there so I guess I had a soft spot for anyone who is that determined to succeed in life,"

Debbie Adamson

, owner of DB's Pizzeria said.
"Fred I'm up your way a lot and I'm a Uber driver. If you ever need a ride man I got you! No charge! Good luck in all you do," said

Marcus Powell

on a Facebook page
S
uccess For Fred
created for Barley.
A man took Fred to breakfast and gave him a new men's mountain bike and running shoes.