#FridayInspirations
Friday Inspirations
forum, we will be inspiring ourselves as pertains to our health so that we can be enlightened and also inspire others. And today, we will be learning about diabetes.
Diabetes is a sickness that may lead to death or insanity if adequate care is not taken. Diabetes takes place when the body has high blood sugar level or when the body is not producing sufficient insulin or both.
There are 2 types of diabetes
:
Type 2 diabetes- with this type of diabetes, the body isn't producing adequate insulin for it to function well or for the cells in the body doesn't react to insulin.
Study shows that 90% of diabetic cases are Type 2 diabetes while the remaining 10% are Type 1 diabetes.
What are the likely signs of diabetes?
1) Constant urinating
2) Always reaching for water (always thirsty)
3) Feeling tired for no reason
4) Always hungry
5) Injuries or sores that take a while to heal
6) Losing weight for no reason
7) Itchy and dry skin
8) When you start not to feel your feet
9) Gaining weight
10) Unclear vision
How to cure or control them
1) Eat clean: that is, consume mainly fruits and vegetables.
2) Exercise
3) Be physically active
4) Take insulin
5) Always check your blood sugar.
Foods that are highly recommended for diabetic patients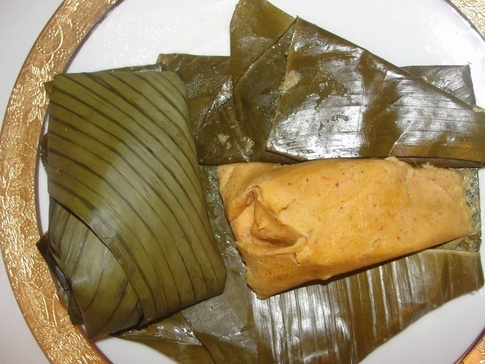 2) Unripe plantain porridge
3) Unripe plantain porridge with fresh fish
4) Unripe plantain with vegetable stew
P.S- here is how to prepare stew >>>
chidinmainspirations.com/2015/01/step-b
y-step-guide-on-how-to-prepare.html?spref=tw
…
5) Porridge beans with crayfish
6) Okra soup with wheat
P.S- here is how to prepare okra soup >>>
http://www.
chidinmainspirations.com/2015/07/an-eas
y-guide-on-how-to-cook-okra-soup.html?spref=tw
…
But above all, only God can cure diabetes but we can do our best to control it the best we can.
Be Inspired
Please Note
-
Here is last week's Friday Inspirations
>>>
To get inspired by more posts about life, please do search this blog on this blog's search engine with the hashtag life e.g #Life or #Inspiration or #FridayInspirations I hope you love and get inspired by what you find.
Photo Credit-
versanthealth.com
AboutKidsHealth
Reference-